Specifications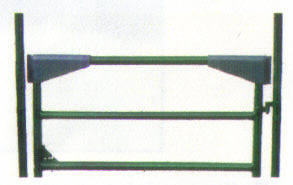 Step Four:
Determine if your gate will accept a gate cap set:
Note: Specifications are the same for applications to any type of post, wood, steel, vinyl, or to gate units made by your panel manufacturer.
A. No less than 5 1/2" to hinge or latch
B. No less than 1 1/8".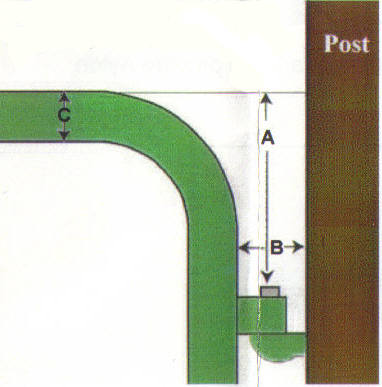 Note: If your gate is closer to the post than 1 1/8" we have zero clearance gate caps available. Please specify when ordering.
C. Two sizes available:
Regular size fits 1 1/2" to 1 7/8"
Large fits from 1 7/8" to 2 1/16"